It is quite easy to create an account on the thriXXX website.
Just follow the following steps:
---
Open www.thri.xxx
---
Sign up
---
Set up your account
You will now receive your log in credentials, please save them and do not share them with anybody.
You will also receive an email message with a link to activate your account. Only after activating you will be able to use your thriXXX account with full functions.
Then click on "Set up account"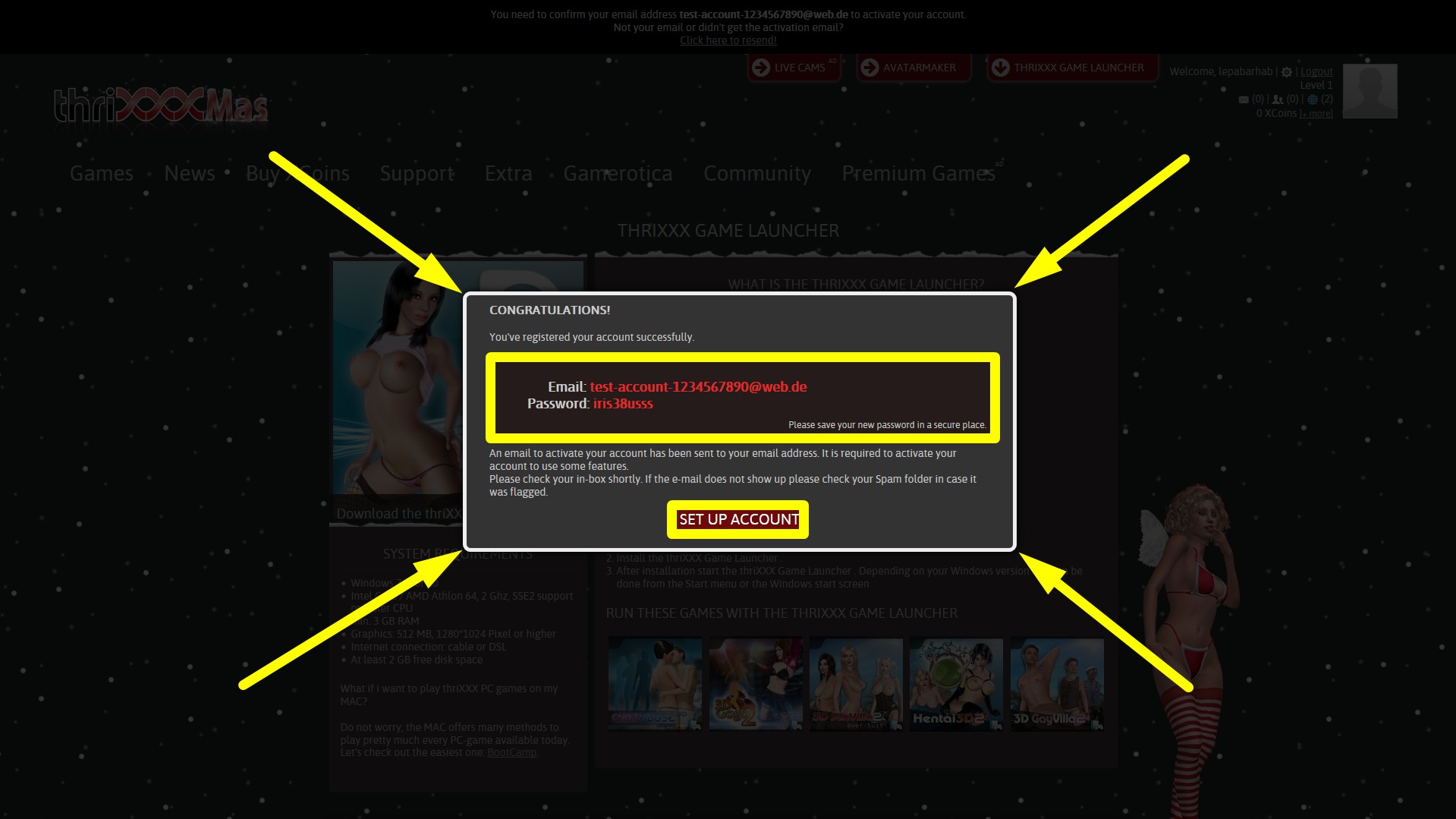 ---
Choose your Gender
---
Choose your preferred partner(s)' gender
Select the gender of your preferred partner(s)
It is useful, so other players can see who you are looking for.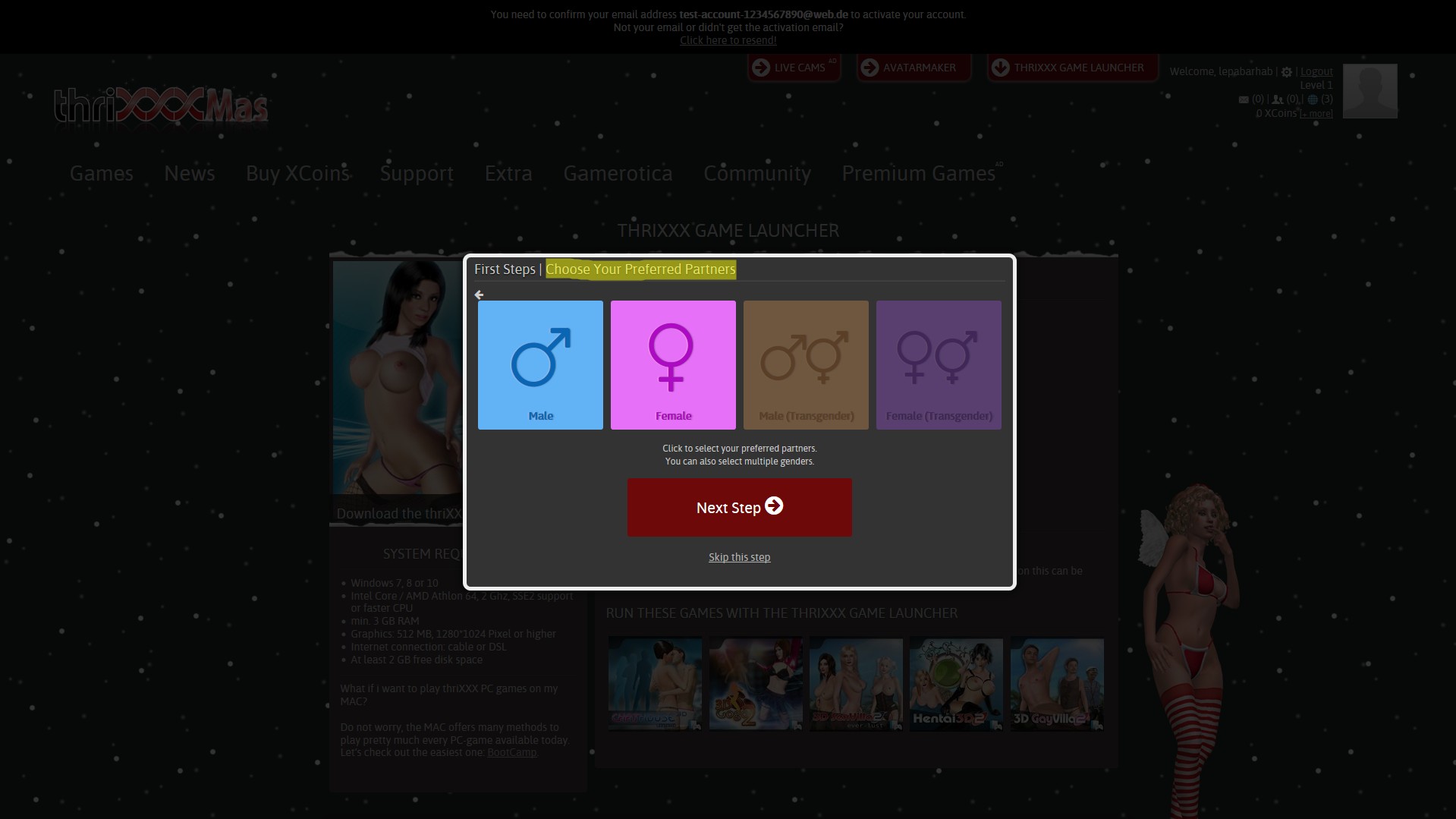 ---
Add user information
Choose your nickname, the timezone (will show a clock with your correct time on your profile), your language and the country you are living in.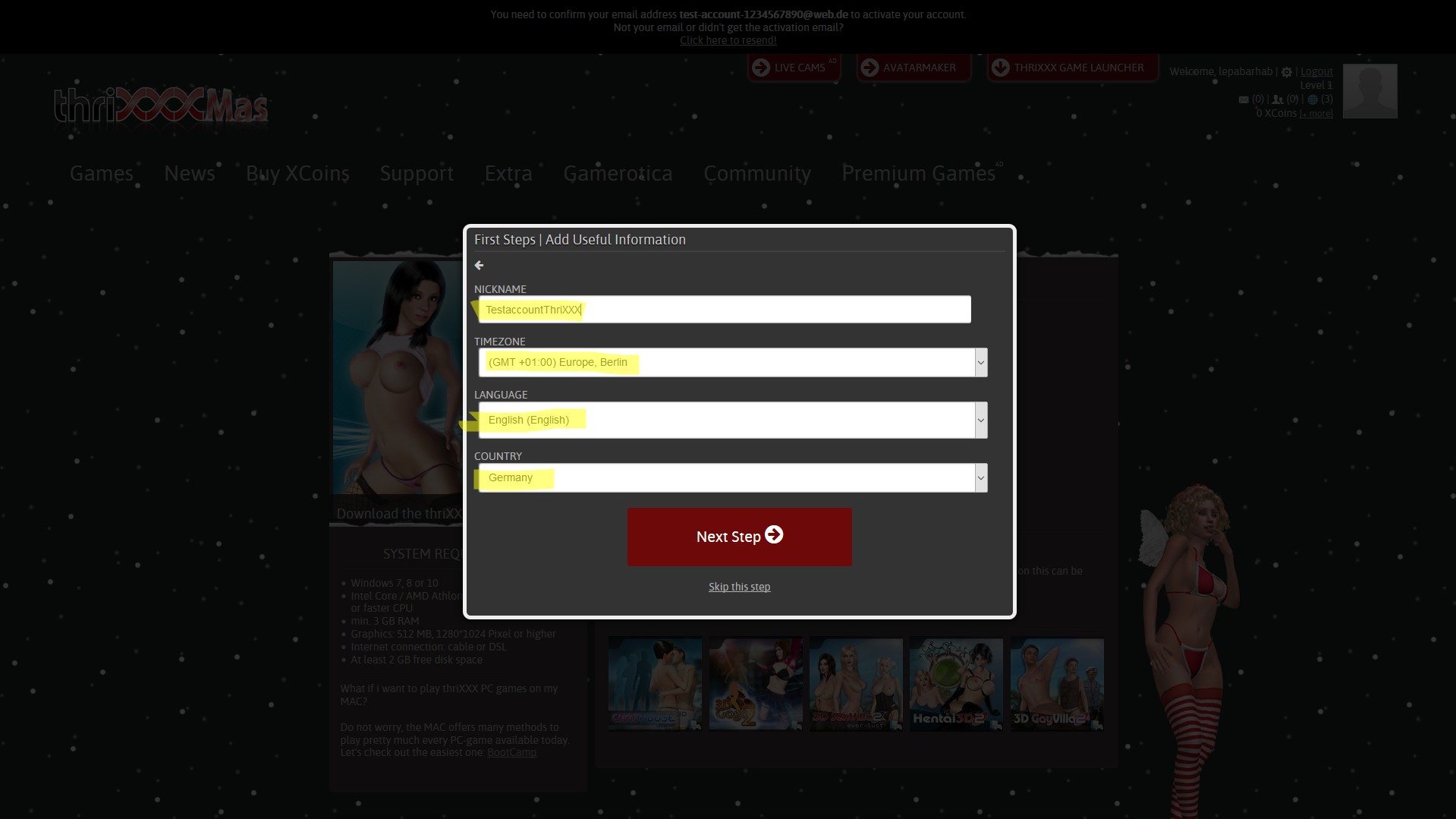 ---
Create your profile image
Here you can upload a profile picture that will represent you on the website and in chat.
It is highly recommended that you upload a picture since your profile (and you) will look much more interesting and you will be be much more likely to make friends.
Please be aware that despite thriXXX games and community are sex-oriented, many users despise sexually explicit profile pics. Choose wisely.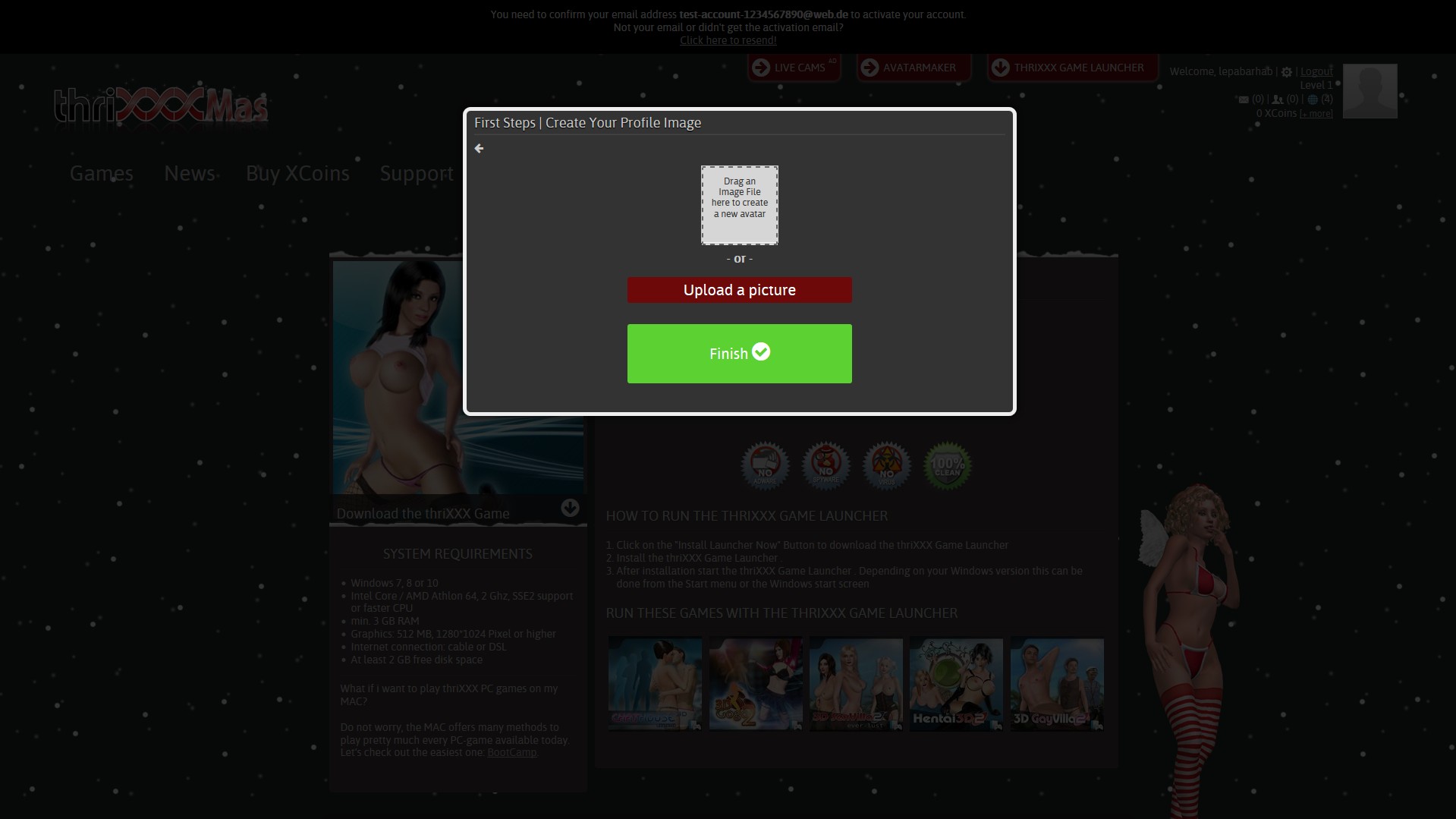 ---
Clicking on the "Upload a picture" button will open a popup where you can upload an image and cut it. It is not necessary that you use a picture of yourself, just make sure you have the rights to use it and that it does not violate the community rules.
The first thing any other user will see of you is this image, so choose wisely.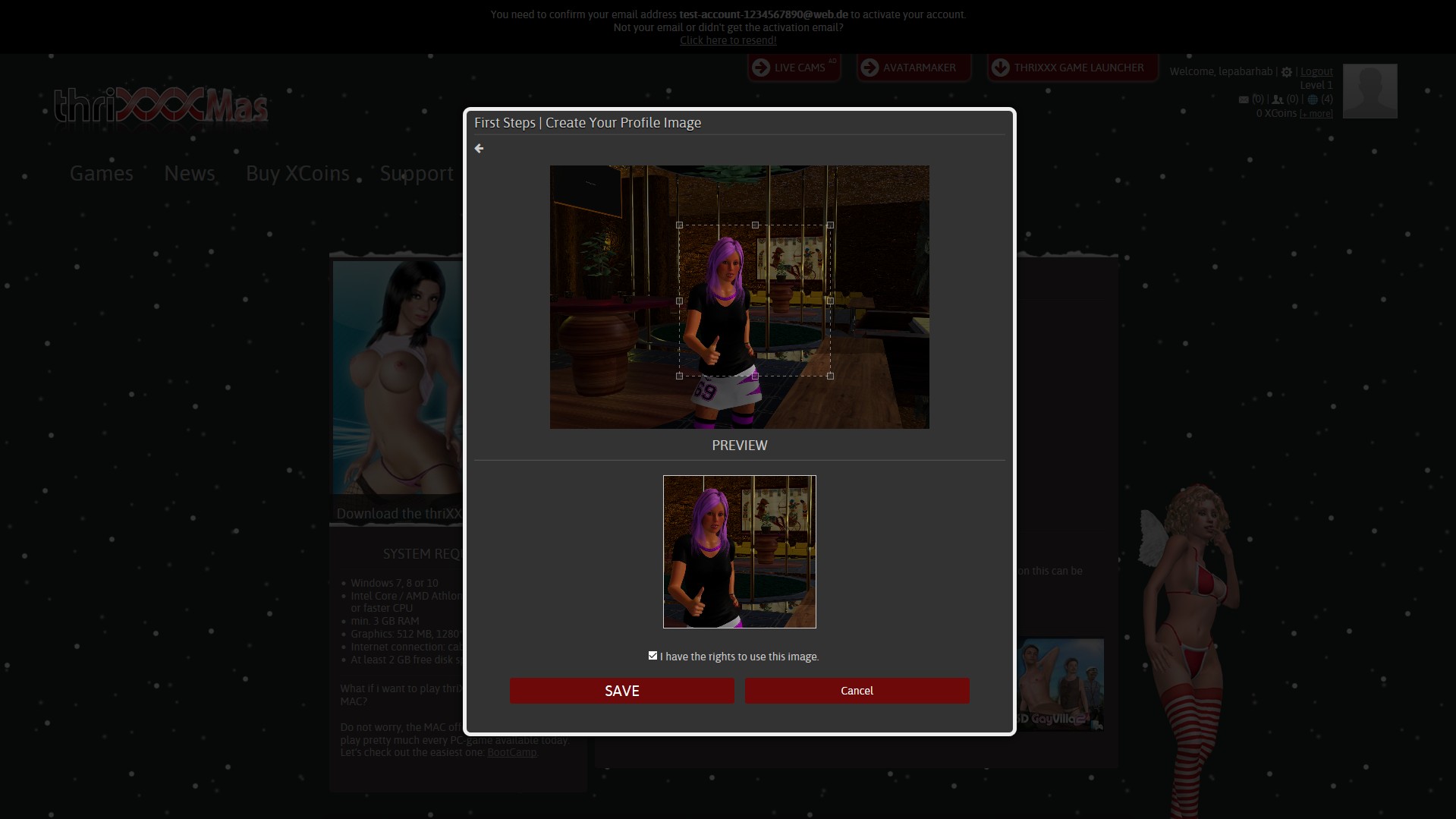 ---
Click "Finish" to confirm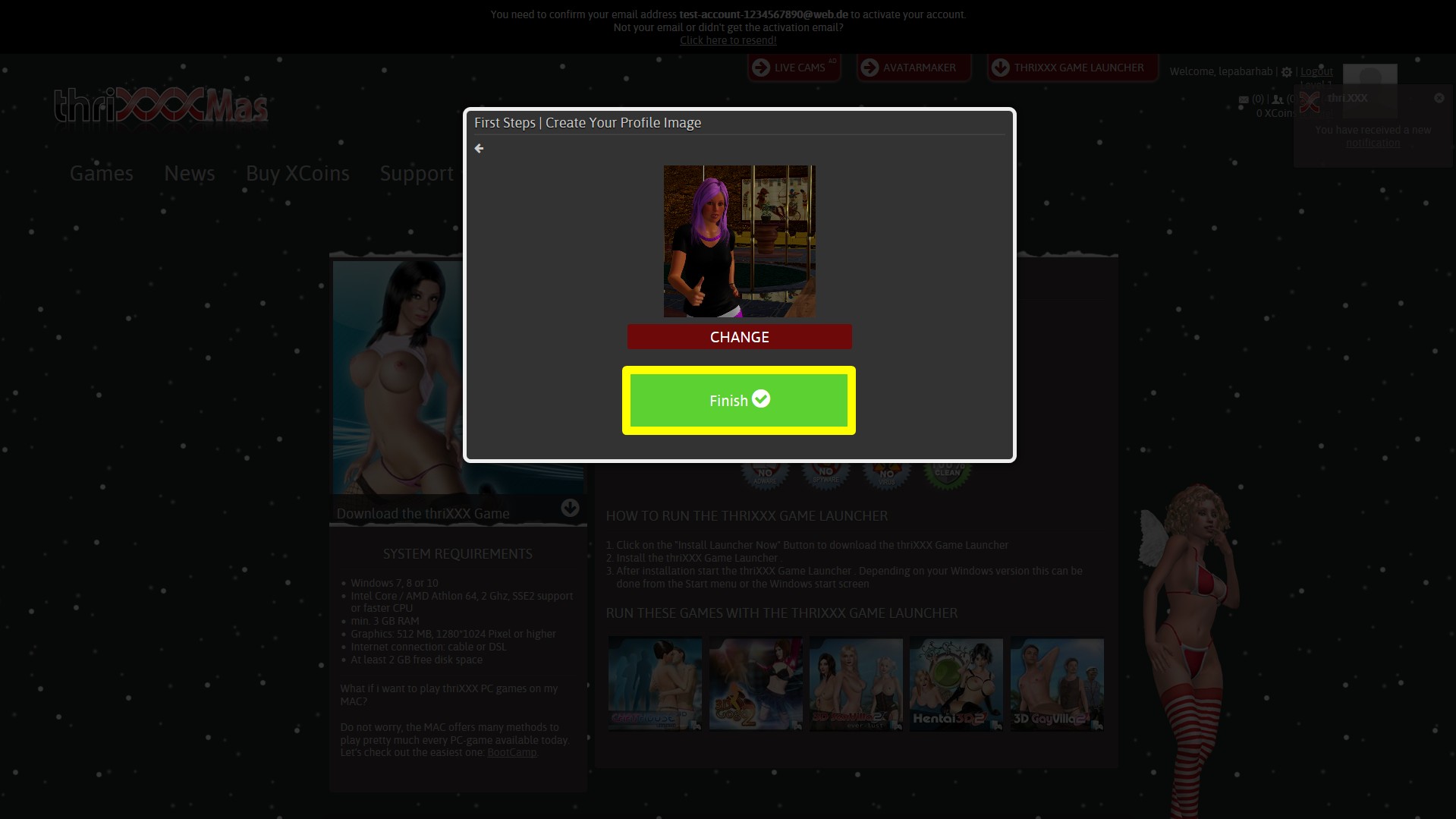 ---
After clicking on the "Finish" button, you will receive the sucessful message so your account is nearly ready to use.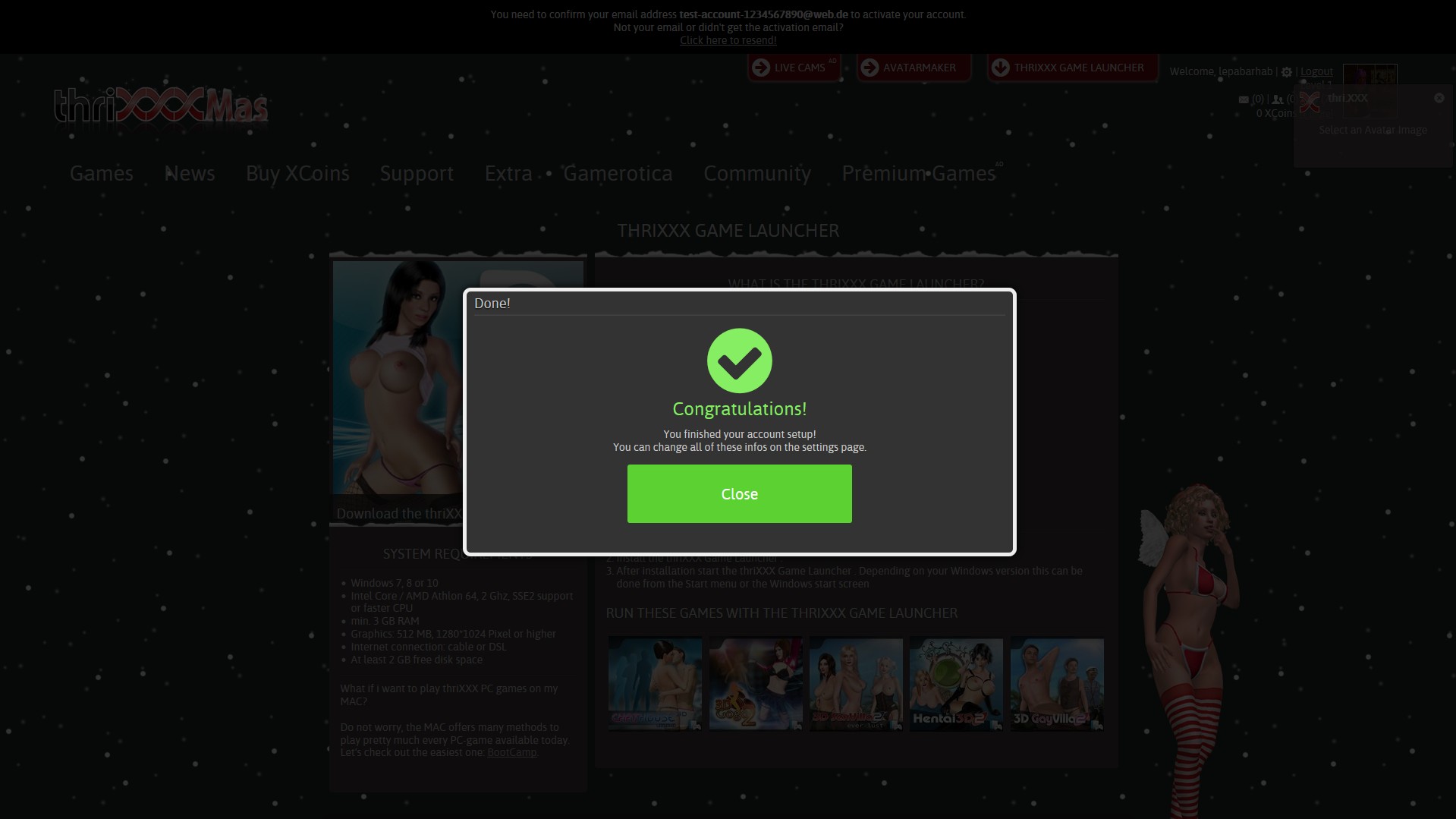 ---
Activate your account
Now activate your account by clicking on the link in the email which thriXXX just sent you, otherwise you will not be able to use all the functions in chat, website and games.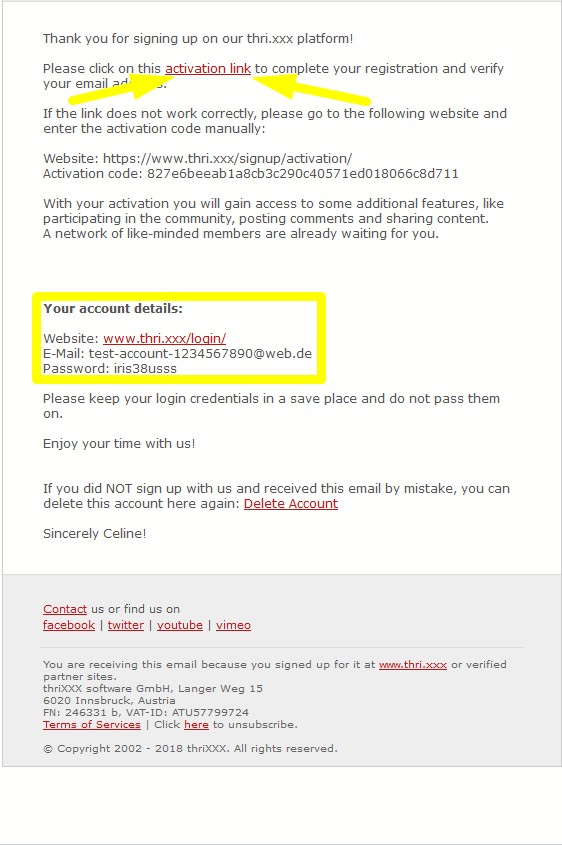 ---
Once your account is activated you will be allowed to post on other users X-Stream (if they haven't restricted that function), write comments and use all MyShares functions.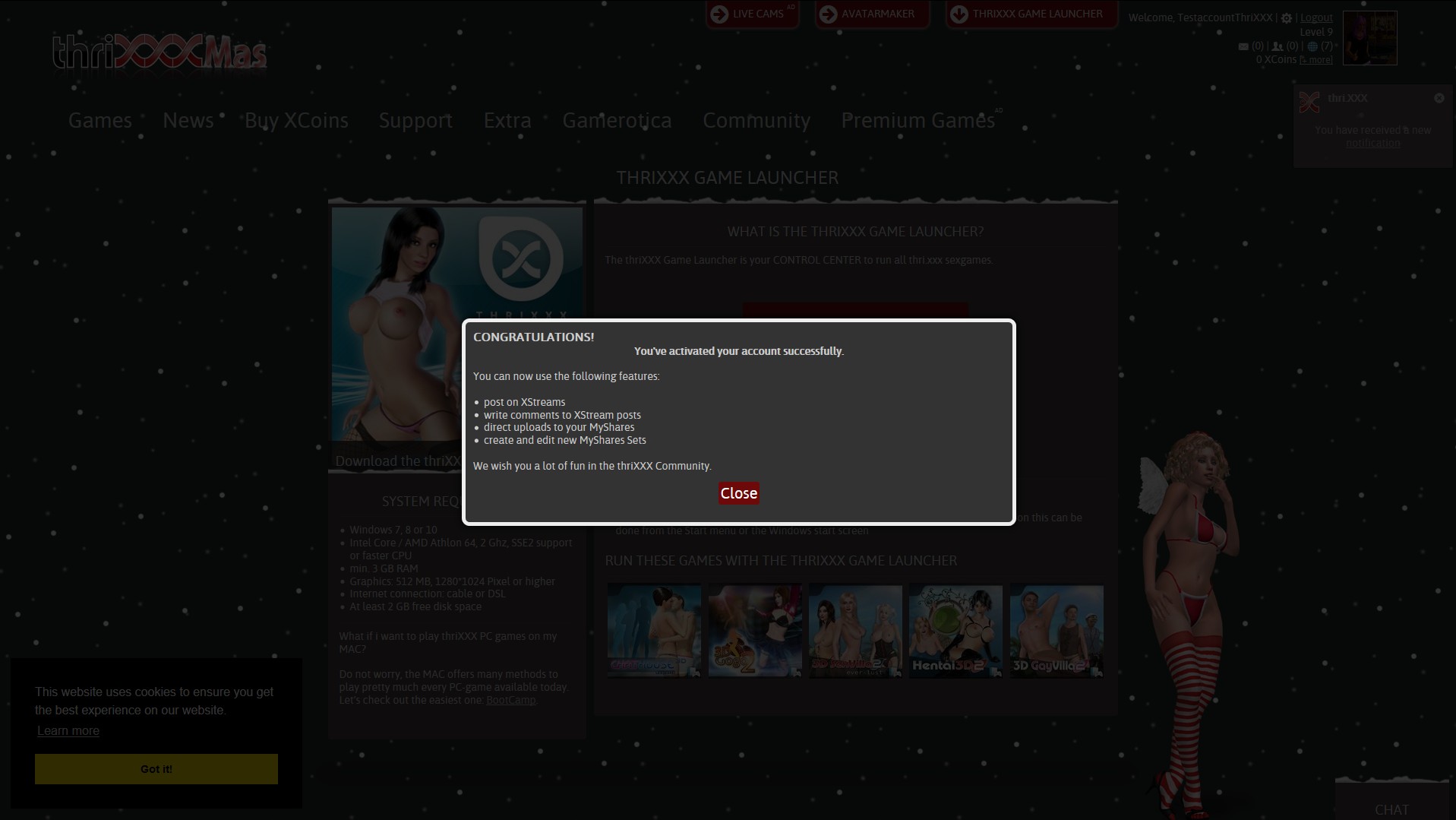 ---
Download the Launcher
Download the Launcher now and have a lot of fun with thriXXX Games!
---