---
What is MyShares?
thriXXX to their users different options to upload and share content (Images/ Movies/ Gamecontent).
SexVilla 2, GayVilla 2, Hentai 3D:
In 3D SexVilla 2 for example, you can share all your work on Gamerotica (Poses, Clothes, Characters, Locations, Sequences,….) with other players or just with your friends.
Chathouse:
MyShares also allows Chathouse 3D Game users share Images or Textures for Room Editor.
The Web-Shirt (male/ female) and custom clothing also uses images from MyShares in the same way as Universal Objects.
---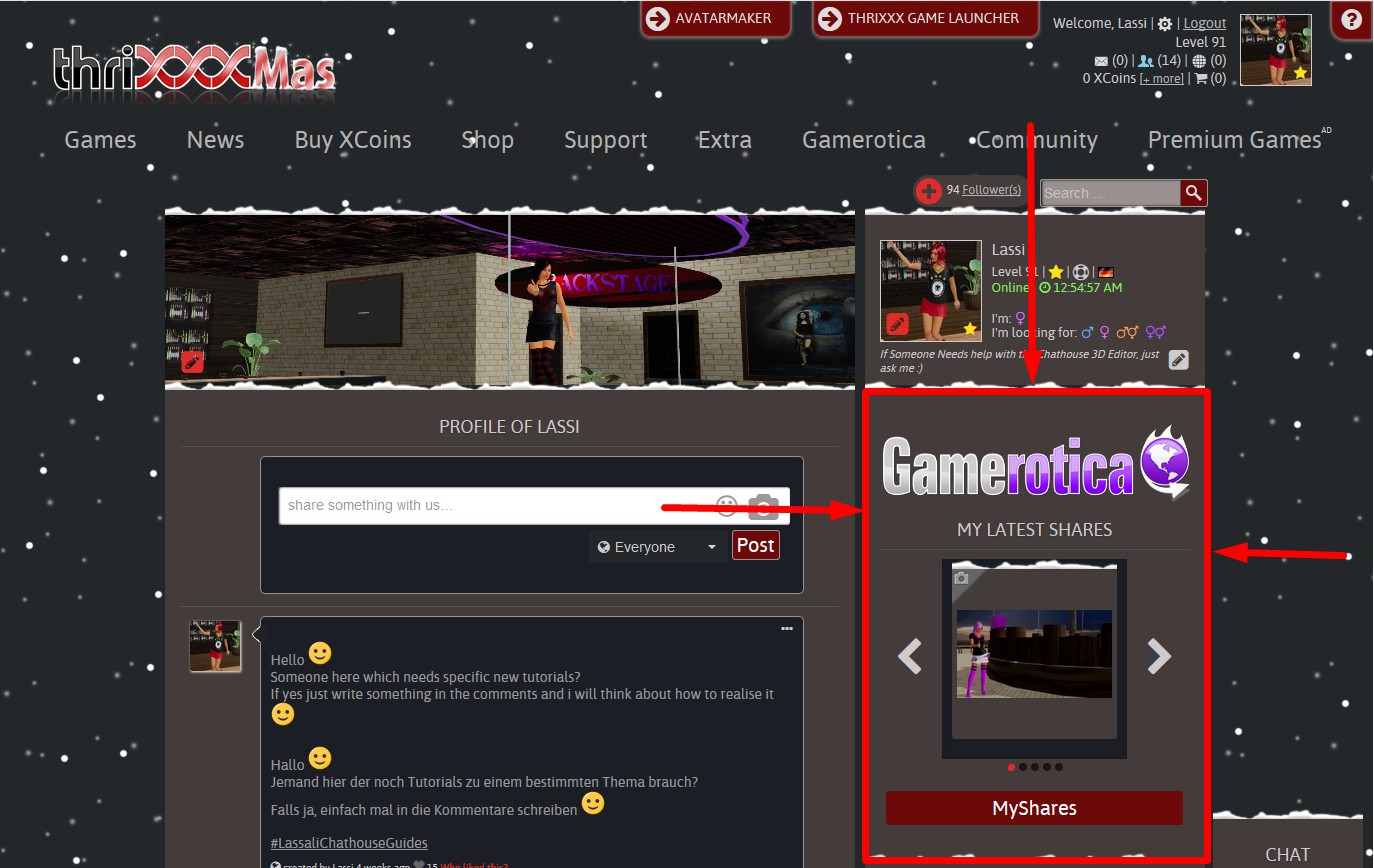 ---
When you click on the "MyShares" button, you will be redirected to your MyShares database. This is the control center
of all your uploaded content on the thriXXX site.
Every user has a MyShares section onto their X-Stream.
You can browse other players' folders and see the public content.
---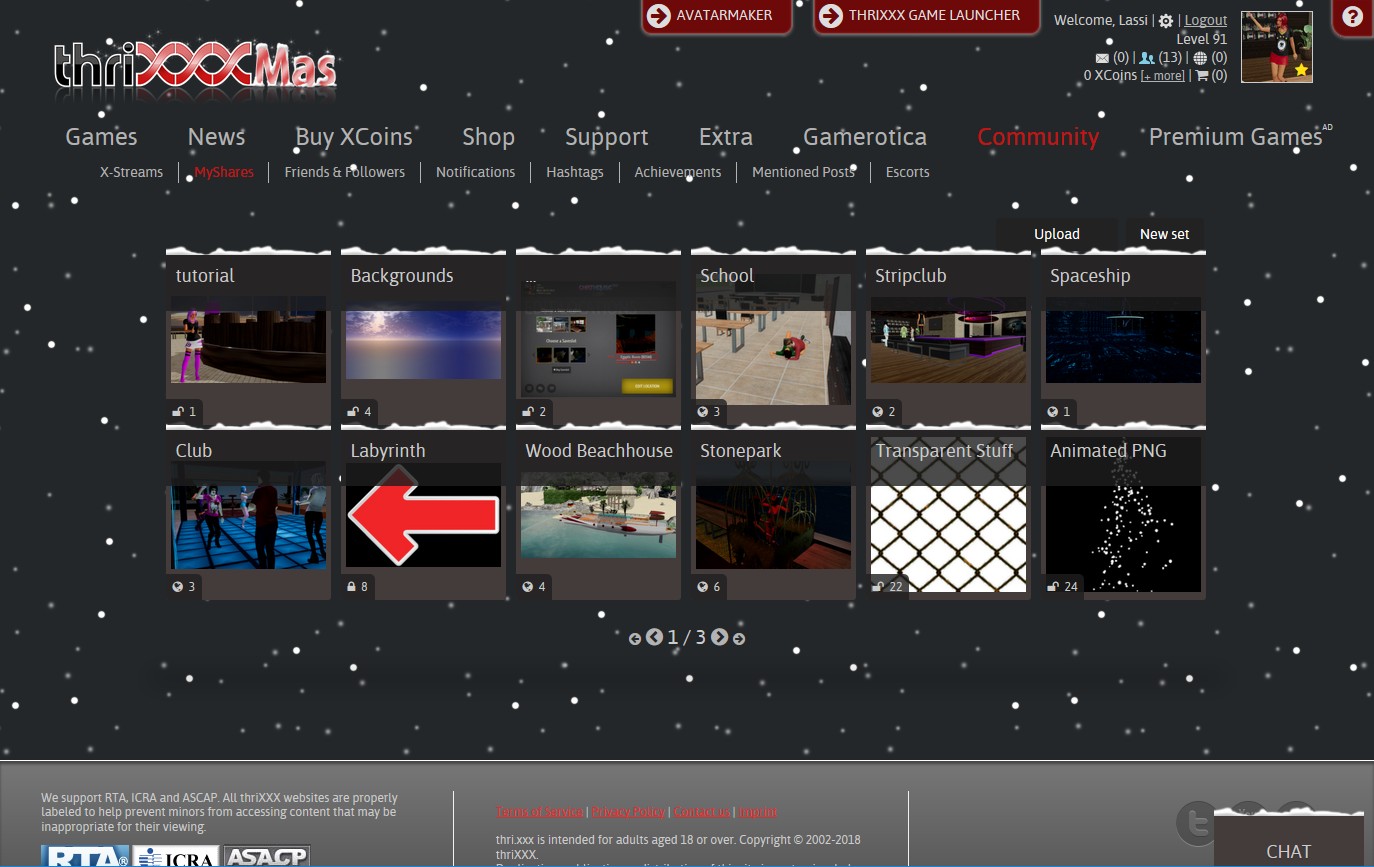 ---
In this area you can create new sets, in order to keep your content organized in folders. At least one folder is necessary.
---
1. Creating a new set (Mandatory to add new uploads)
---
2. Uploading an Image/Texture (For X-Stream | Gamerotica (Just thriXXX content) | Chathouse 3D)
---
3. Uploading Texture Modifications
---
4. Uploading Movies (For X-Stream)
---
5. Editing MyShares content