Using our own Textures is one of the great features that make Chathouse stand out from all the other sex games around. In order to attain the best results you need to follow some simple rules. Little details can really take your location to a whole new level!
Basic knowledge of textures is necessary to fully appreciate this tutorial so we suggest you read our article on textures before progressing on this page.
---
Creating your own ColorMaps:
The easiest way is to search the internet and find colormaps that are ready to use. Some good free ones can be found on textures.com or www.bildburg.de but there are many other sources.
ThriXXX also offers a set of textures for Universal Objects here that can be downloaded from Celine's stream.
---
---
If you prefer to create your own colormaps from pictures, you must follow some simple rules:
Colormaps are meant to be without any light influence, so we need to get rid of shadows. Here's a simple video tutorial on how to do so using a popular software, but you can use any other software that allows layer manipulation like GIMP. The desired result is what is called "albedo".
The image size will be scaled to 512X512 pixels, so that is the ideal format. Anything bigger will be scaled down, anything smaller will have a lower quality and can be an option for smaller objects only. Clothes use 1024X1024 images.
Filesize matters! The smaller the file, the faster the loading time will be. Consider that your location will have tens of different textures, so loading time can be a real pain if you don't optimize. A free online service that reduces the file size drastically without impacting on quality is compressor.io/.
Colormaps can also be animated. Be aware that animated textures may have a major impact on performance.
---
You can download very useful sets of Photoshop files from thriXXX with the specific UV coordinates for Universal Objects as well as for Customizable Pants and T-Shirts here.
---
Creating your own NormalMaps:
NormalMaps have their typical purple-ish color as a result of a computer manipulation that renders spatial coordinates with color. Needless to say, creating a NormalMap by hand is quite complex and time consuming.
---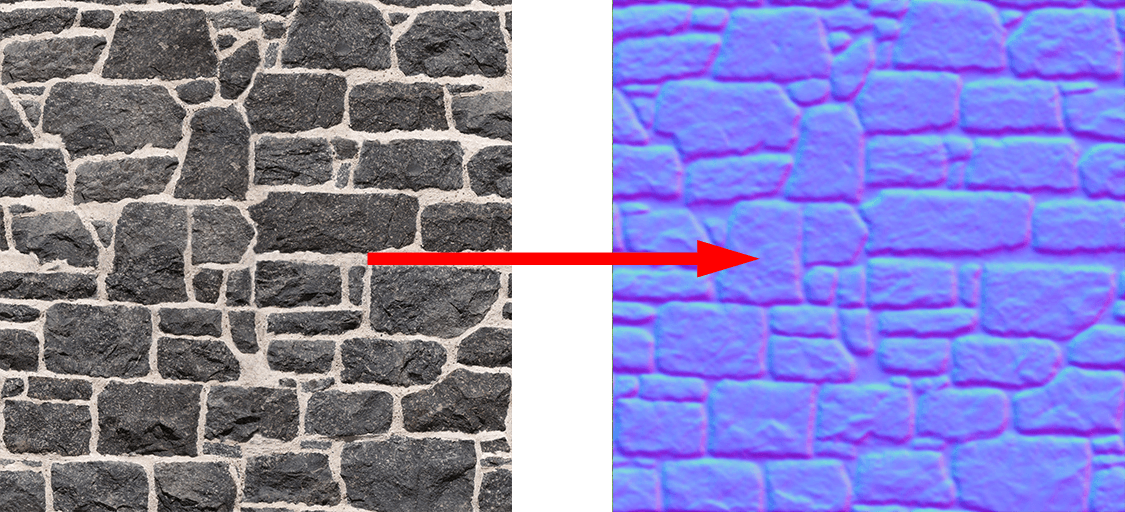 ---
An online free service that gets the job done with some compromises on quality is NormalMap-Online. Play with the settings to get the best result. Remember that red light comes from right and green light from top. Use the "Invert" function on R and G channels until you get the expected result. "Height Invert" allows you to set the correct shape of the surface if needed.
You can also create NormalMaps using a free software as presented below.
Don't forget to optimize the filesize!
---
Creating your own Metal/Gloss Maps:
First thing first: The MetalGlossMaps used in Chathouse are not common and you will probably not find any online.
Working with an RGB image we will have 3 channels: Red, Green and Blue. The brightness intensities of each channel can vary from 0 to 255: 0 represents the absence of that specific color, while 255 is full bright color.
Red is assigned to the metallic effect: 0 is non metallic, 255 is full metallic
Green is assigned to gloss: 0 is dull while 255 is fully shiny. This channel corresponds to what is also called "roughness" texture.
Blue must always be set to 0
---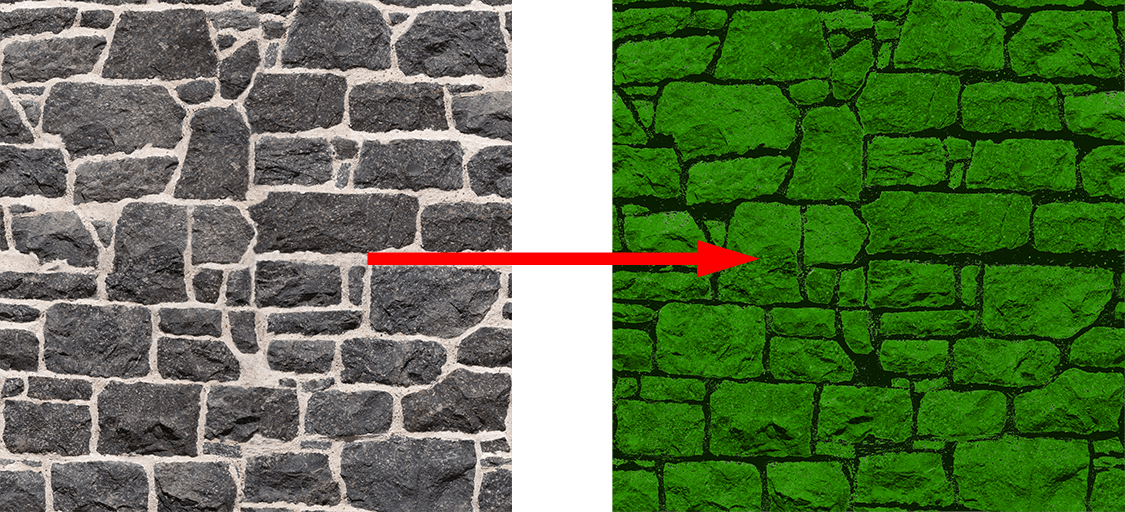 ---
So, are you planning on creating an image that is all green so that you can make your object very glossy? Or maybe a 512X512 pixel red square image to get the metal look you want so bad?  Don't waste your time, there is no need to do that. Simply use the sliders that control metal and gloss property and you will get that effect applied on the whole object.
---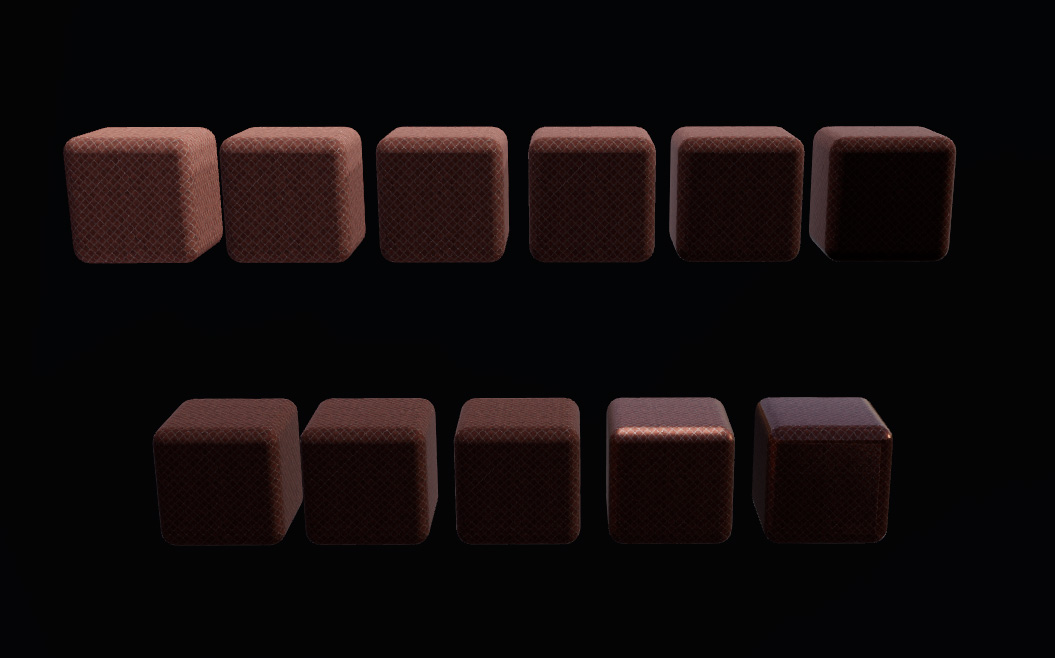 ---
What is the use of a metal/gloss map, then? The correct use is on objects where gloss and metal effects are very differently represented throughout the whole object, for example, a wooden chest with some metallic details or a pair of pants: the fabric is non metallic and not very shiny, the leather belt is more glossy and the buckle may be very metallic. Generally speaking, an object that is made of different materials (that have different metallic and/or gloss properties) or where the gloss or metal effects are greatly different in different areas will most benefit from having a metal/gloss map.
---
Using "GIMP" and its "Normalmap Addon"
GIMP is a powerful, free and open-source raster graphics editor that can be downloaded here.
Install it and run it so that the installation can be completed. Then close it and download the Normalmap Plugin. This is what you will find in the .zip file:
---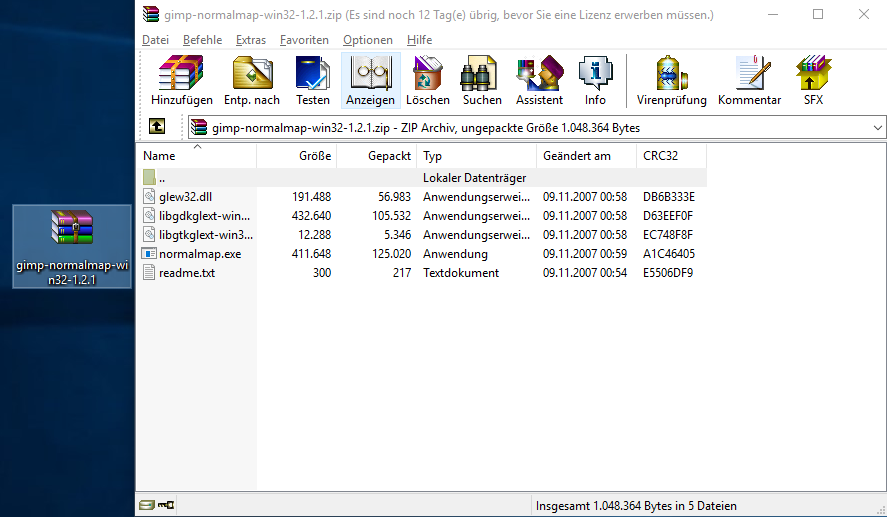 ---
Open the Gimp 2 installing folder. (this is just an example, your location may be different)
---

---
Now move "normalmap.exe" and"glew32.dll"from the .zip file into "lib/gimp/2.0/plugins".
---

---
Then paste the files libgtkglext-win32-1.0-0.dll and libgdkglext-win32-1.0-0.dll into the "GIMP 2/bin" folder.
---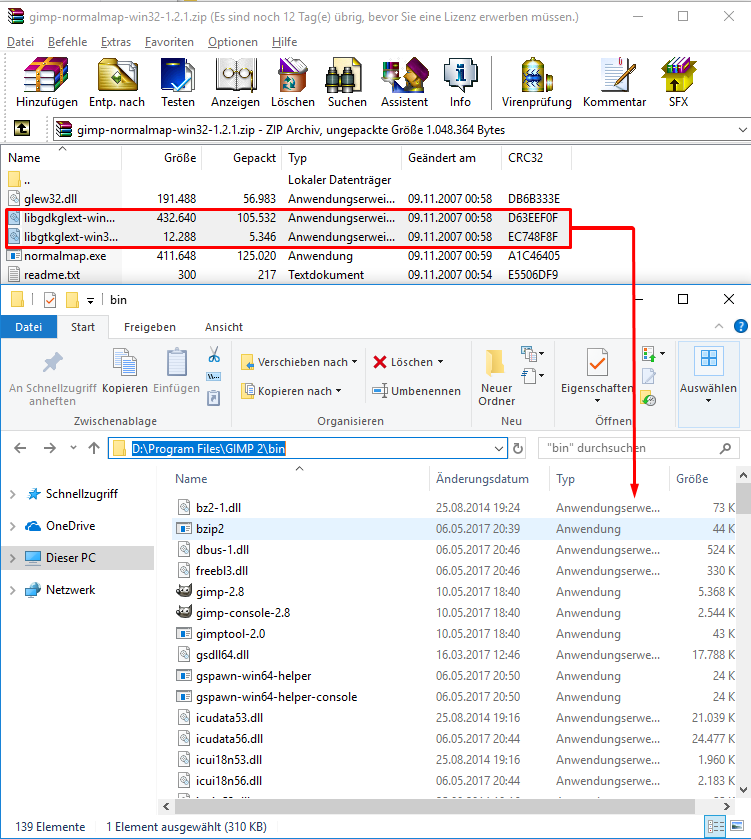 ---
Now the installation is complete and you can run Gimp to create your own Normalmap and Metal/GlossMap.
Creating a Normalmap with "GIMP"
Open your colormap image with Gimp (also with drag & drop). Please note that 512×512 is the best size for Chathouse 3D Universal Objects at the moment. You can also use 16×16, 32×32, 64×64,128×128 and 256×256 with lower quality. Higher resolutions are a waste of resources because all objects are automatically scaled down to 512X512. Clothes have a best size of 1024X1024 pixels.
---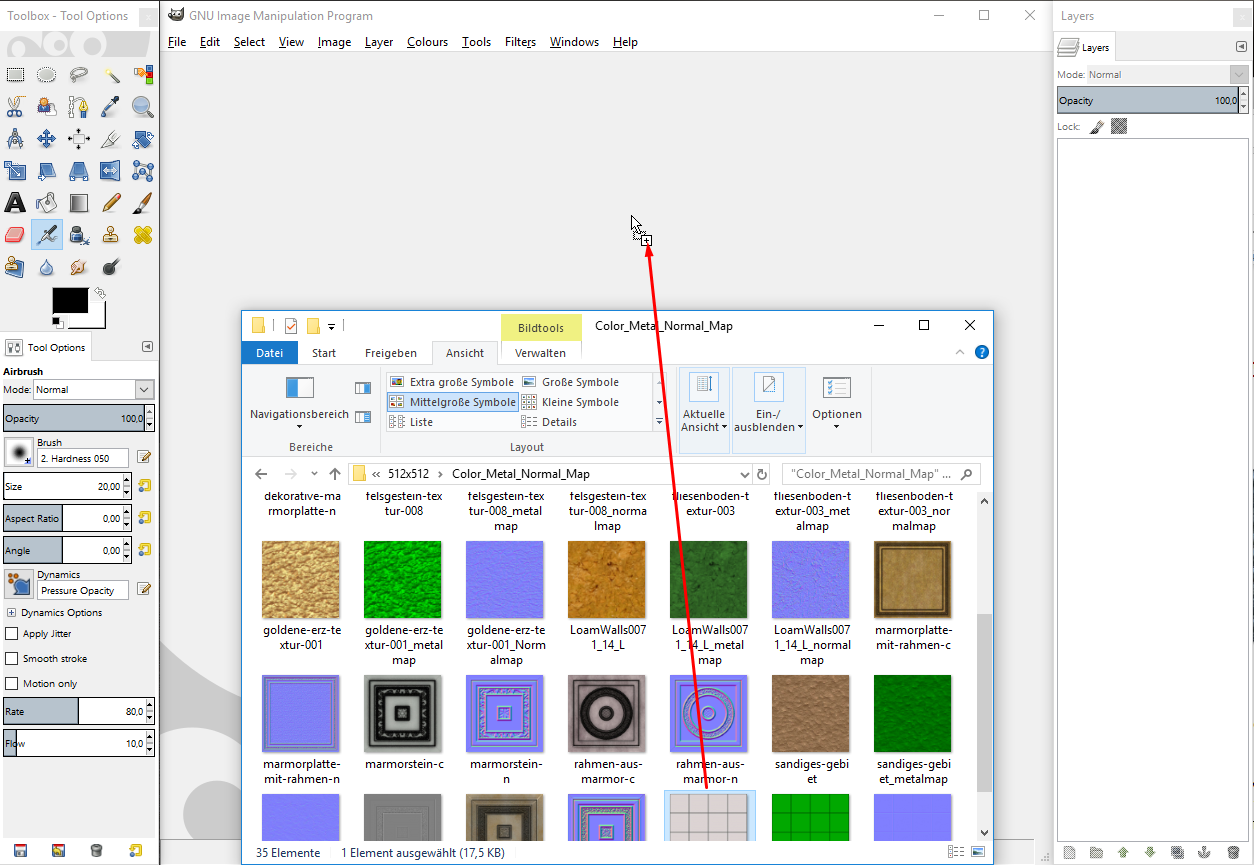 ---
Now select "Filters>Map>Normalmap…"
---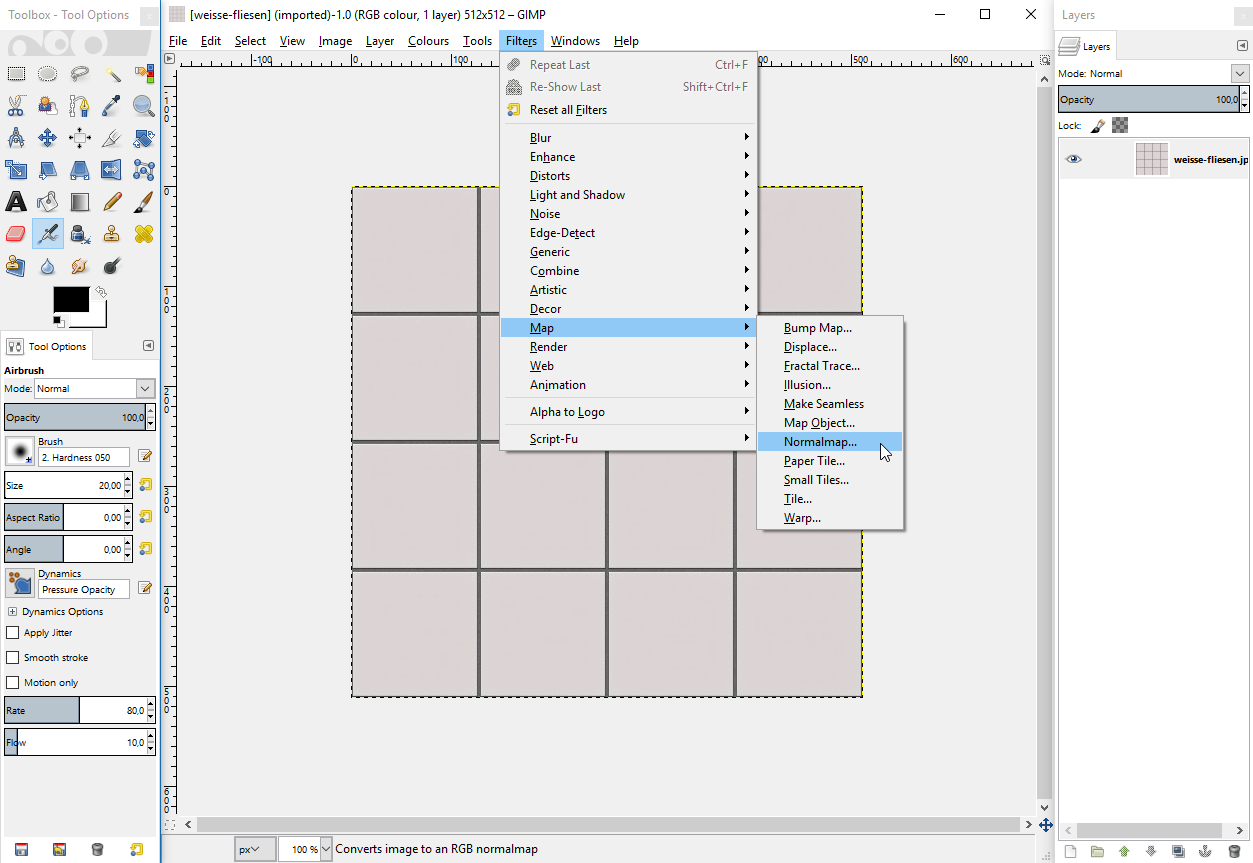 ---
In the window that opens you will find many options. The most important ones are "Invert X", "Invert Y" and "Scale".
A correct NormalMap features a green shine from above and  red from the right side. (Example)
If this is not the case, you can flip the lights using "Invert Y" and/or "Invert X" and/or "Wrap" until you get the expected result.
The "Scale" sets the desired amount of height and depht. Most times a value between 1 and 12 is correct.
---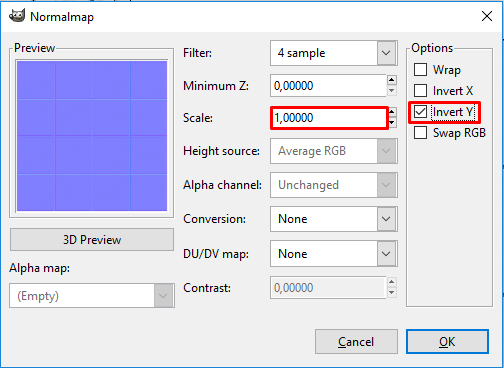 ---
Once created the NormalMap click on "File>Export as" and save the Image (.png is possibly the best format for good quality, .jpg can result in a smaller filesize).
---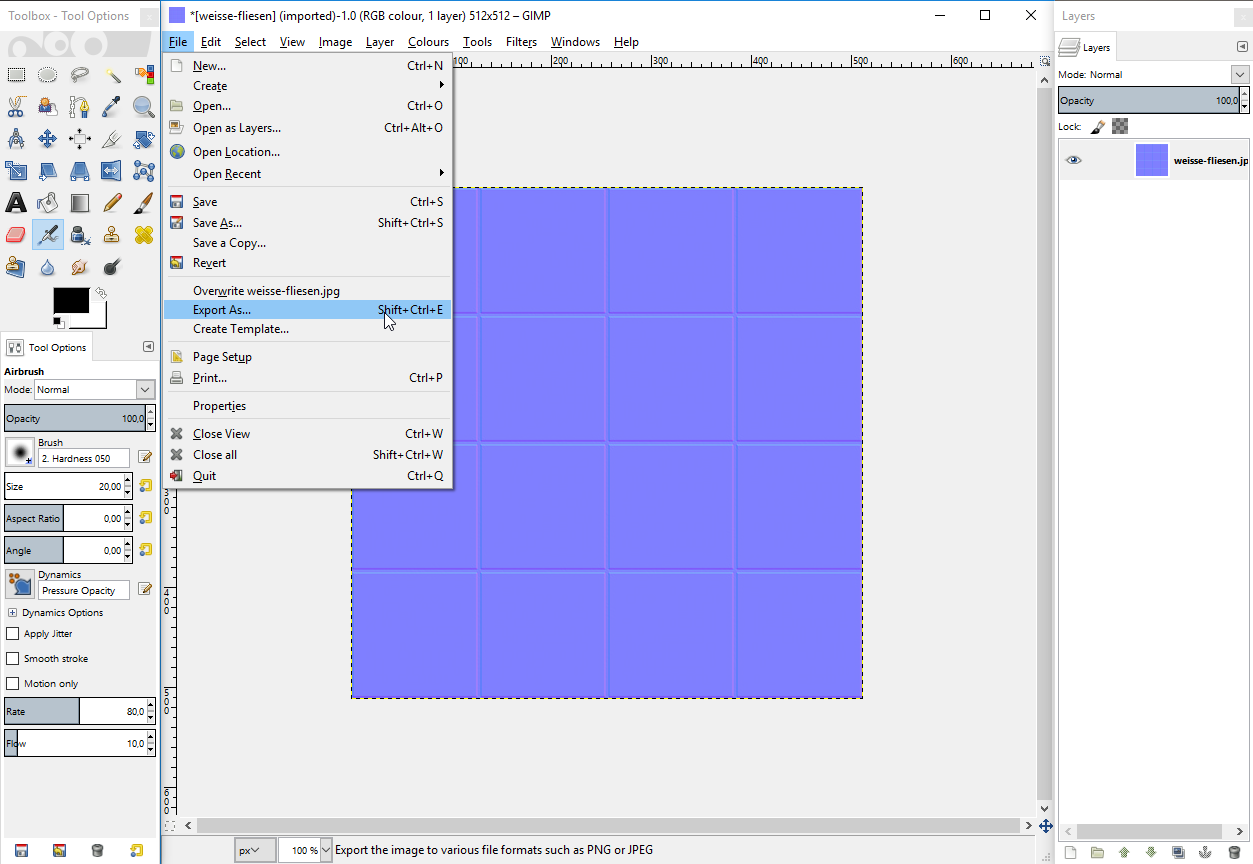 ---
That's it! Now you've got your own normal map!
Creating a Metal/GlossMap with "GIMP"
Open your colormap image with Gimp.
---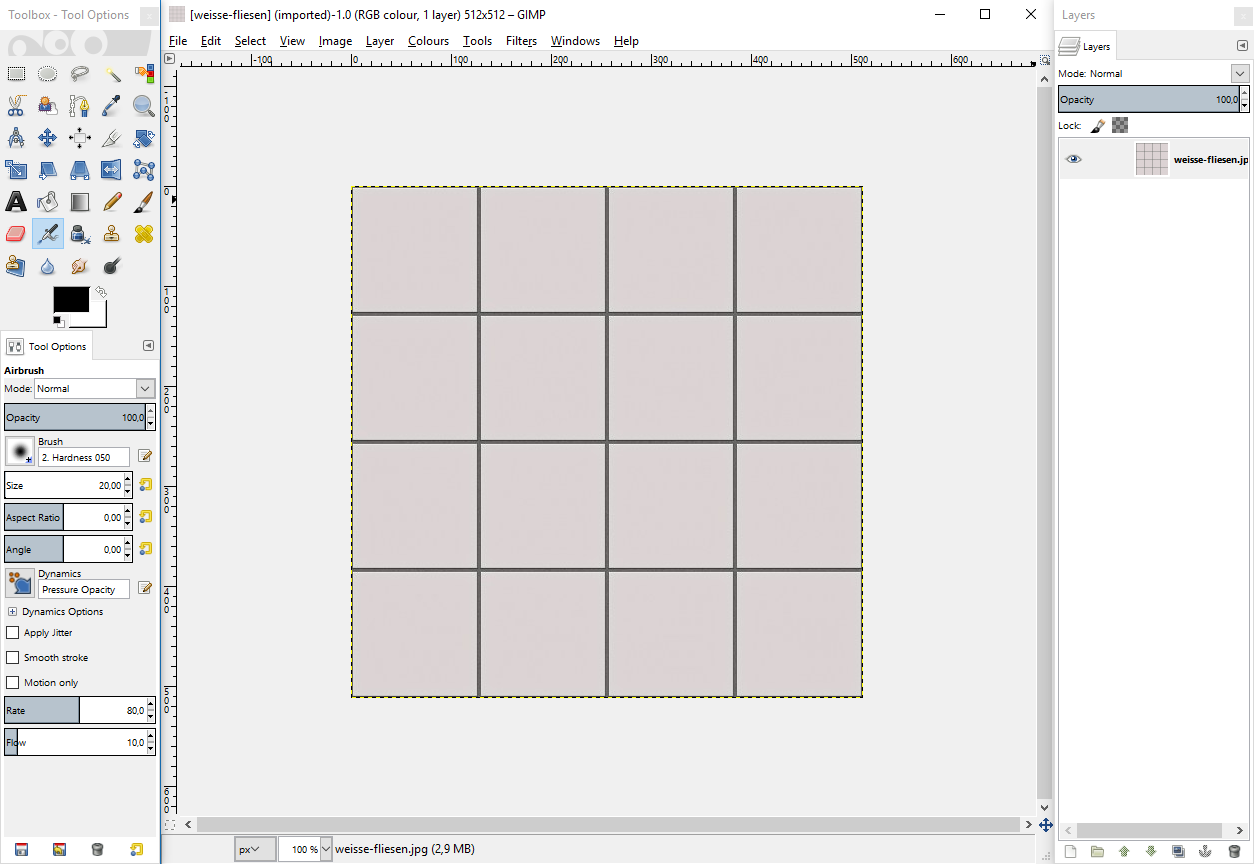 ---
Select the area of the image you want to edit. To simplify things we have chosen to select the whole area in this example.
Then, right click on the image and select "Colours>Components>Channel Mixer…"
---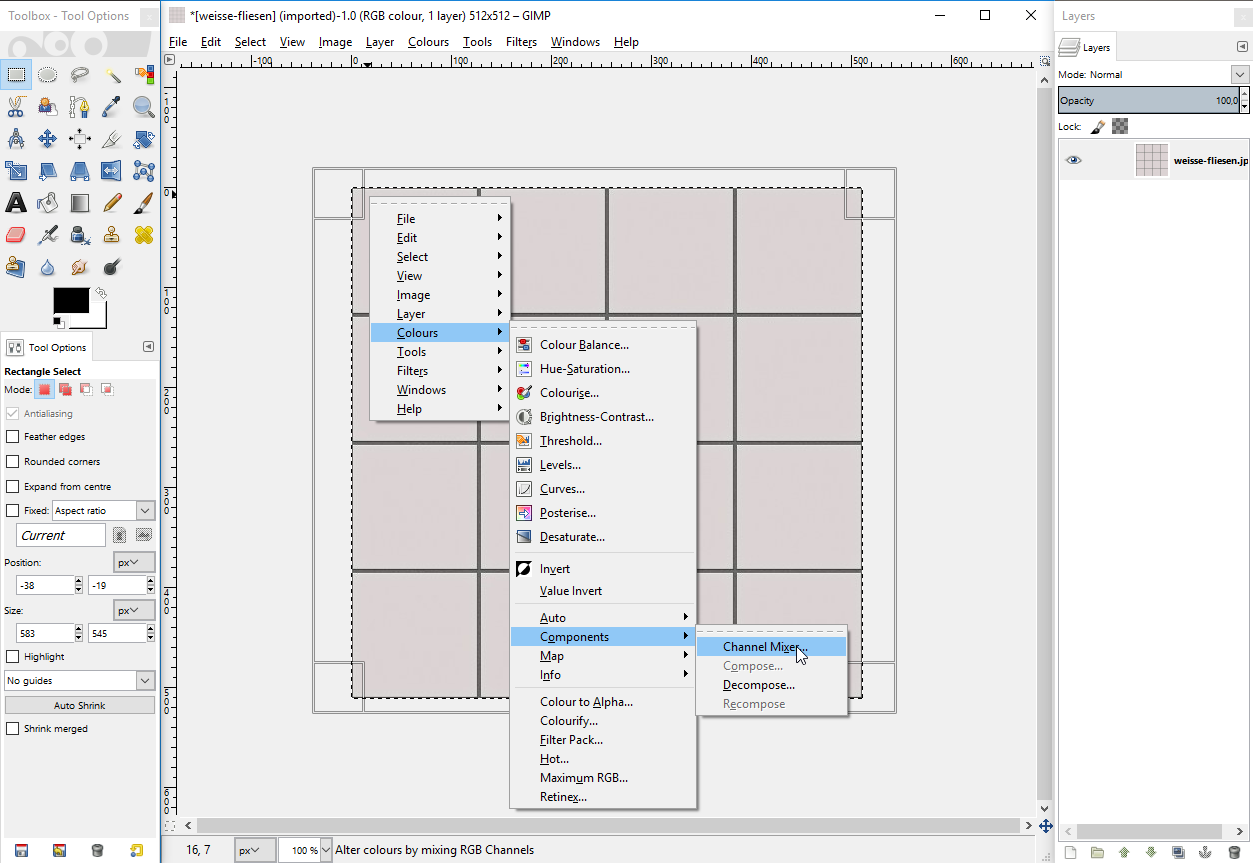 ---
Now you need to select the metal and gloss levels by editing the red and green channels.
Output channel: Red
This channel controls the metal effect: Green, and Blue must be on 0,0 while Red sets the Metallic effect in the selected area. (Values are between 0 and 100% with non metallic being 0 and fully metallic being 100)
Output channel: Green
This channel controls the glossy effect: Red, and Blue must be on 0,0 while Green sets the Glossy effect in the selected area. (Values are between 0 and 100% with matt being 0 and shiny being 100)
Output channel: Blue
Red, Green and Blue must always be on 0,0
---
---
You will probably often start from a modified albedo image to create your metal/gloss map. Please note that some images may need to be made a lot lighter BEFORE you start editing the color channels. Gimp has all the tools you need.
Remember that the RGB values for the color black are R=0, G=0 and B=0. That means that BLACK STAYS BLACK and will result in an area that is rendered as nonmetallic and dull.
Once you are satisfied with the result you can click on "OK" and export the image by clicking on "File> Export as"
In this example the metal/gloss map is all green with some black lines. That will render the object shiny and non metallic. The black lines will be rendered as non metallic and matt. You cannot expect a map like this to add too much to the overrall graphic quality of the object, still the separation between the tiles will be greatly enhanced.
You can still edit the overrall effect with the controls in the game for a better result.
Implementing your textures into the Chathouse 3D Room Editor model.
---

                 Colormap                                              Metalmap                                              Normalmap
---
You will then need to:
Upload your content to your MyShares Libary.
Open the Chathouse Room Editor.
Create your universal object.
Fill the texture URL input fields with your links from your uploads: Colormap, Metal/Glossmap and Normalmap.