---
Once you enter the Room Editor, you will be presented with the same user interface as the classic Chathouse 3D game, with a few differences
The main one you will notice is that your Customization Window (F5) will change from the Character Customization Panel into the Editor Customization Panel shown below and display different features.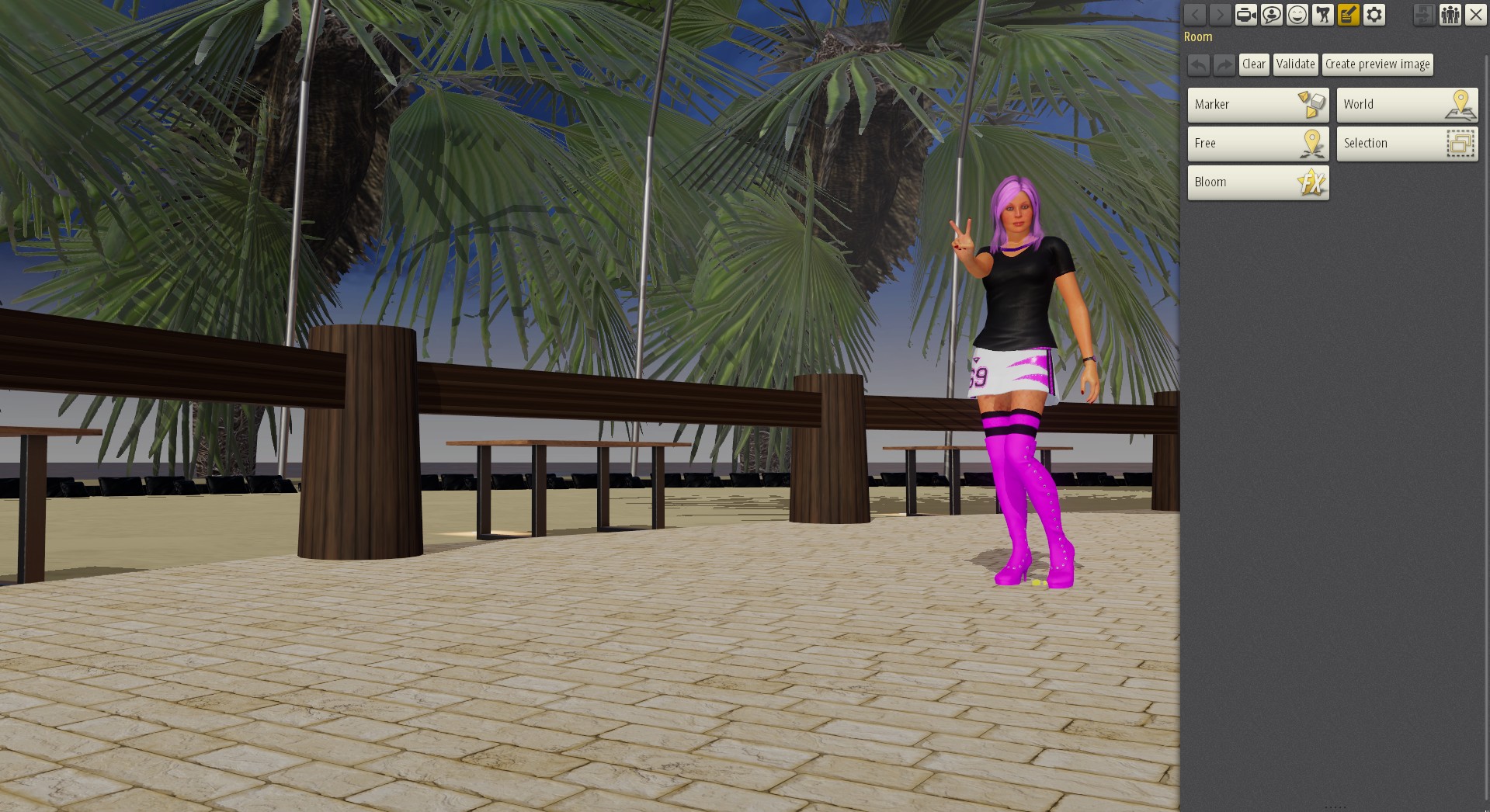 The "Input Settings Panel" will also show the "Mouse edits furniture and moves camera" option set by default. This setting allows you to control the editor functions with your mouse.
You can also activate the normal mode while you are in the room editor, invite friends to help you with your current project and make your character visible in edit mode.

---
1. Editor Customization Panel:
---
---
3. Basic Objects:
---
4. Bloom:
---
5. Mirrors:
---
6. Lights:
---