Textures are 2d images used with 3d models in the game. They are commonly referred to as "maps" or "skins".
In a 3d game what is shown on screen is rendered in real-time by a bit of computer code called Shader that wraps the textures onto the models. With Chathouse 3D Universal Objects and Custom clothes (t-shirts for ladies and pants for guys at the moment) we can create and add our own Custom Textures.
---
---
Adding textures or pictures for our Objects (512×512 for universal objects, 2048×1024 for the Sky background) and Picturewalls (1024×576) is quite easy: first we need to upload the images into our "MyShares", then we need to follow these steps:
After successfully uploading your images you need to click on your picture.
A window will pop up.
Click onto the picture again.
Your upload will now be opened fullsize in a new tab.
Click onto the URL field and copy the link (CTRL+C).
Switch to the room editor, click on the input field and paste the URL. To select all the content in that field press CTRL + A . To paste the selected URL press CTRL + V.
Your texture should be in the object right now.
---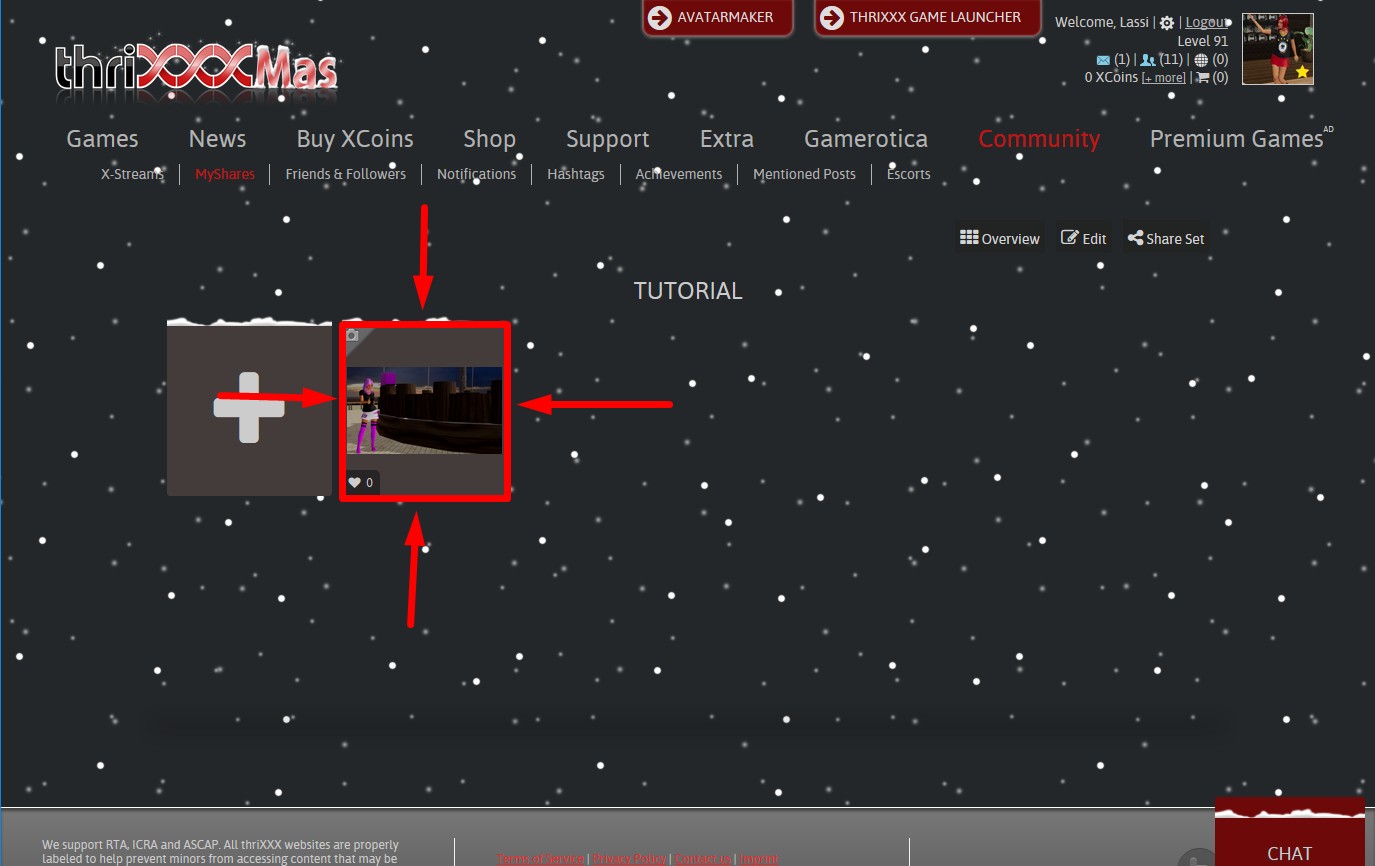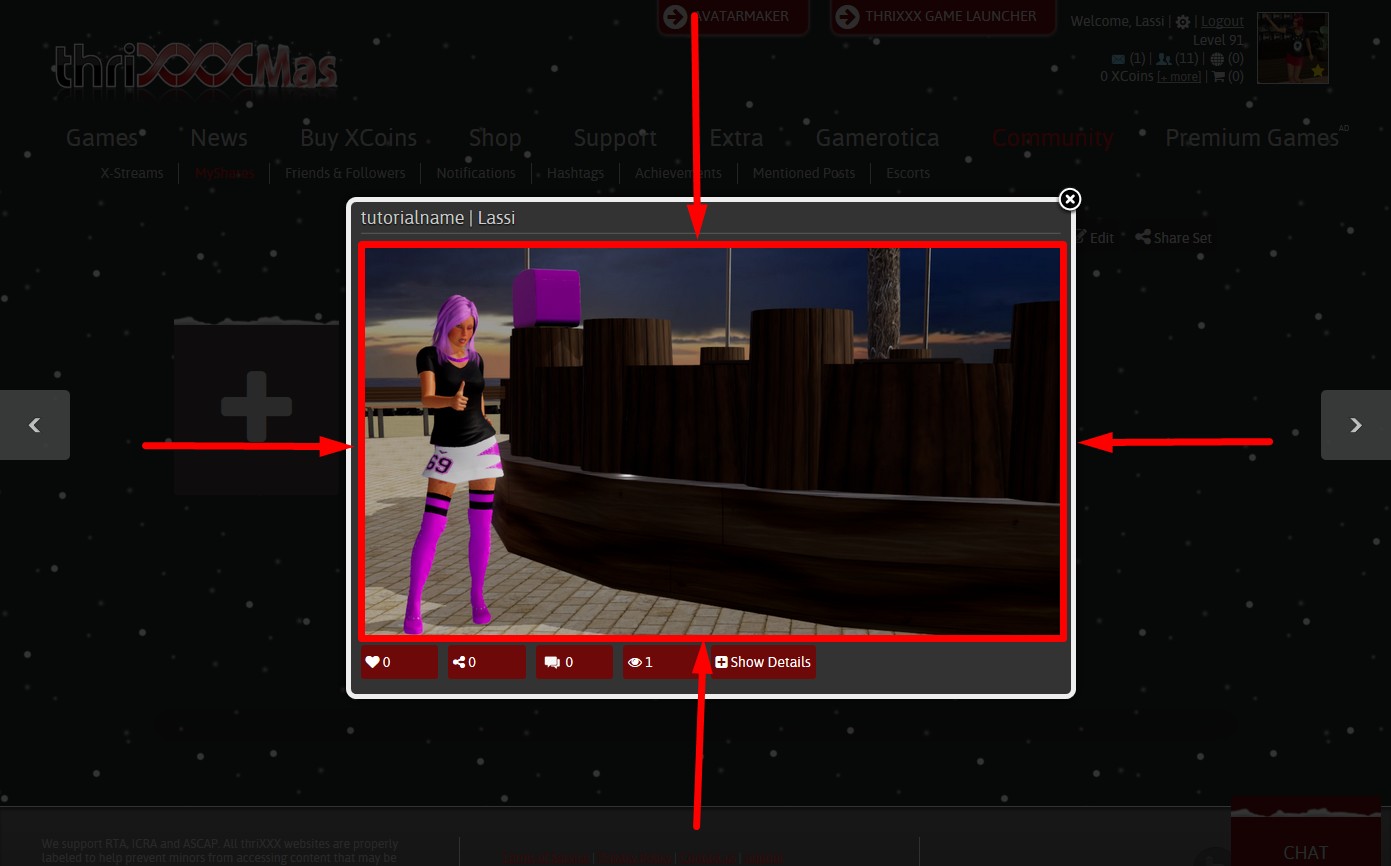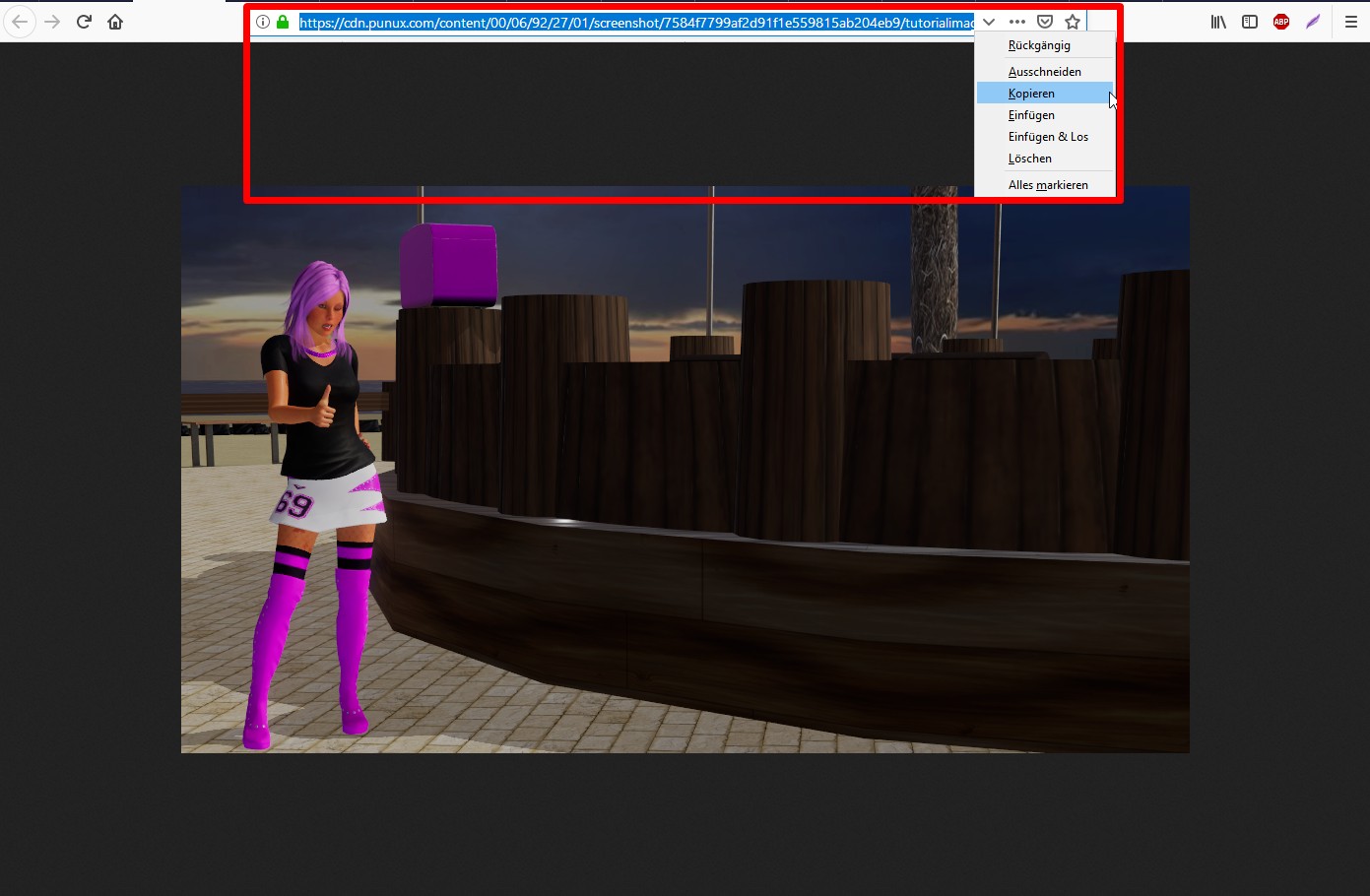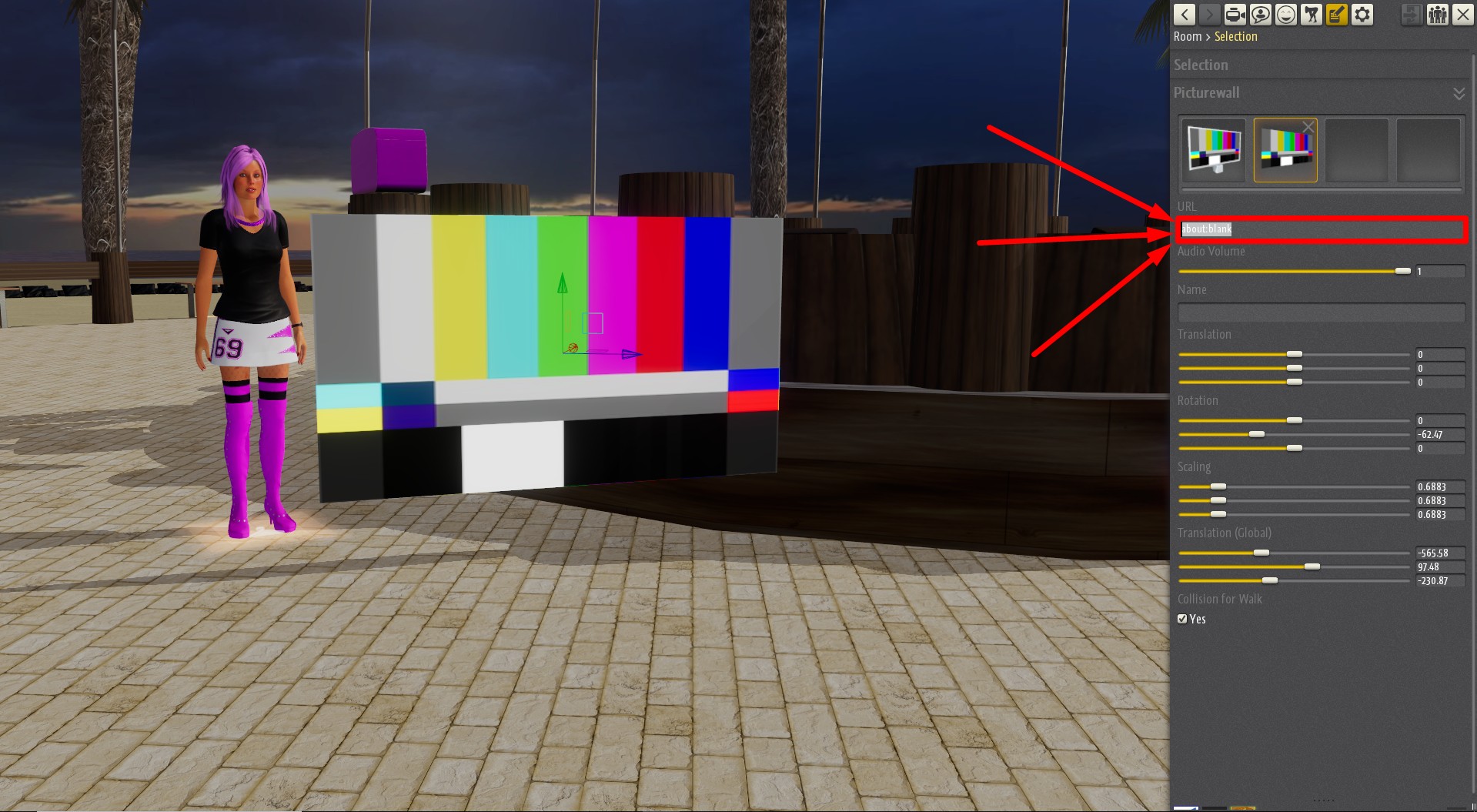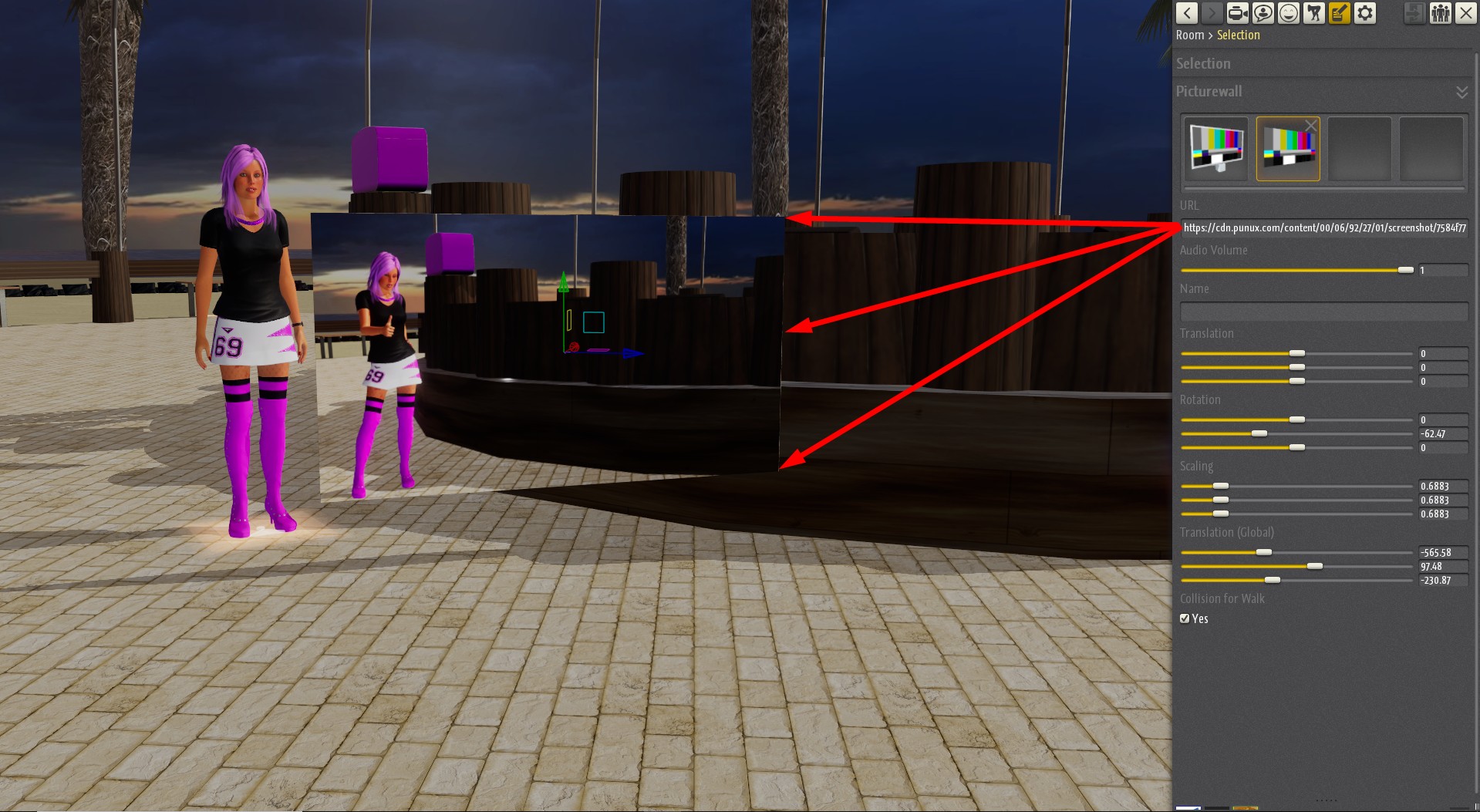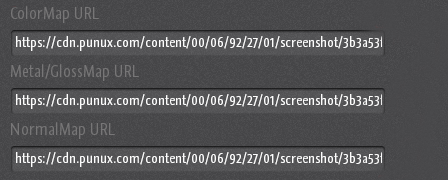 ---
To apply your own textures to your customizable clothes you just need to enter the "Edit Characters" menu from the lobby, then navigate to  Customization >  Outfit > Outfit Details and add your textures. Clothes textures sizes are 1024 X 1024 pixels.
---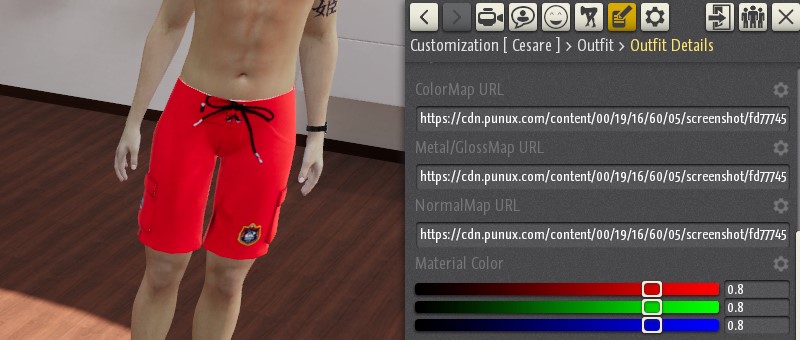 ---
All customizable clothes are not included in the basic version of the game and must be purchased in the shop separately. You will find them in the shop's "Gear" section. All gear is available to subscribers.
---
In Chathouse 3D we have 3 different Texture Types: Color, Metal/Gloss and Normal maps. Allowed formats are .JPEG, .GIF and .PNG (including animated images).
---

---
The ColorMap, represents the base color input. You may also find it called Albedo map or Diffuse map. THe correct type of image we should use is albedo. Chathouse 3D game engine uses ColorMaps to place the colors on objects. A correct ColorMap for Chathouse shows plain colors without any light influence (no shadows).
---
NormalMaps are used for faking the lighting of heights and depths. They add details without using more polygons. Normalmaps create the illusion of more surface detail or better curvature. However, the shape of the object doesn't change.
---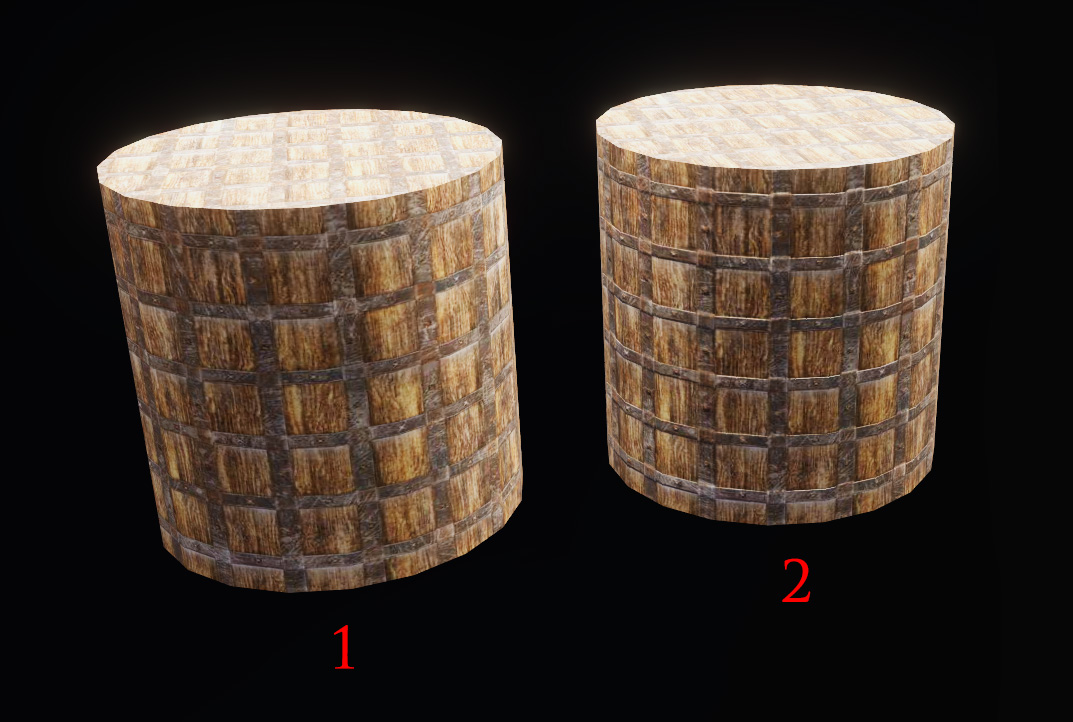 ---
They typically have a purple-ish color as a result of the red, green and blue channel manipulation. Each color channel corresponds to a spatial dimension (X, Y and Z). As a rule of thumb, red light comes from right and green light from top (you will need this if you want to create one).
In the image you can see an object with only a colormap (1) compared with one that has color and normal maps (2).
---
A Metal/GlossMap  controls the light intensity on a surface, thus controlling reflective properties like shine and metallic effect (Metalness).
A metal/glossmap uses two channels: red and green. The red channel is responsible for the metallic effect and the green one for the glossy one.
In simple words, the image is composed of two images merged together called channels, each one represented by pixels with brightness intensities between 0 and 255. That means that in the green channel we will see a picture where pixel color spans from bright green (255) to darker tones up to full black (0). In a similar fashion the red channel will feature red (255) to black (0) pixels.
Adding an appropriate metal/glossmap can really add life to an object as you can see in the following image: only color and normal maps on the left (1), color + normal + metal/gloss maps in the right object (2).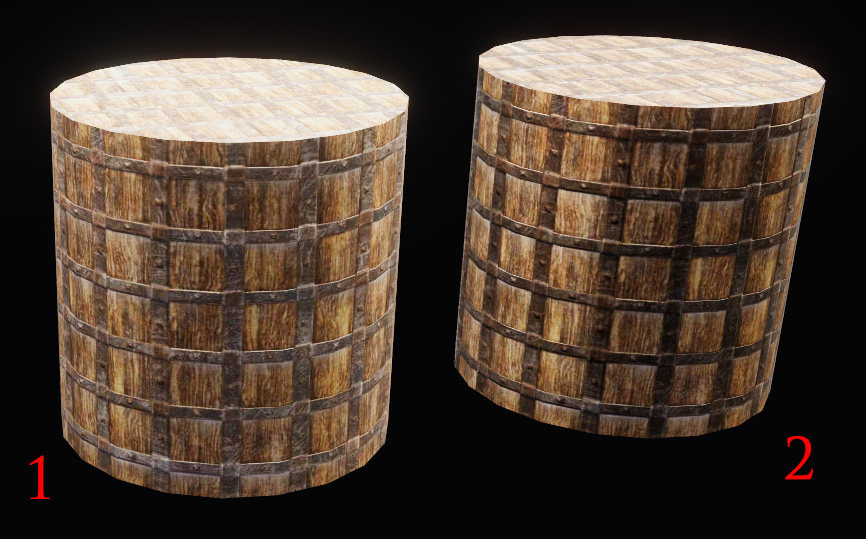 Gloss defines the roughness of a surface. A low gloss value fits a rough surface while a high value means the surface is smooth and shiny. The Green channel is responsible for gloss and can be set between 0 or 0%(dull) and 255 or 100%(shiny).
The metallic parameter determines how "metal-like" the surface is and it is not exclusively used for materials which are supposed to look metallic. A more metallic surface reflects the environment more and its color becomes less visible. At full metallic level, all you can see are the reflections from the environment. The "Red" channel is responsible for this and its value can be set between 255 or 100%(full metal) and 0 or 0%(nonmetal).
The final look of the Metal/GlossMap is determined by the sum of the red and green channels.
All universal object textures are resized to 512 X 512 pixels, so these are the suggested dimensions for best quality. Clothing uses 1024X1024 images.
---
In Chathouse 3D Room Editor you can adjust Metal and Gloss levels with the sliders in the control panel. The Scale sliders set the range of the available settings while the Bias sliders determine how Glossy and Metallic the look will be. These controls work even if you do not add any metal/gloss map. Glossy and Metallic effects are just applied evenly over the whole image.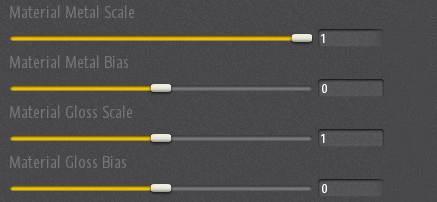 ---
Using Colormaps, Metal/Glossmaps and Normalmaps on your universal object will greatly improve the final look.
You can see an example in this video:
Now let's move on and find out how to create the perfect textures!